Alhama de Murcia to see Tax Windall from Paramount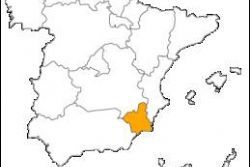 The local government of Alhama de Murcia has spoken of the importance of the €72 Mln contract awarded by Premursa to Ferrovial for the construction of the first phase of the Paramount Pictures theme park.
According to the Councillor for Finance, Angel Canovas, the revenues generated in the form of taxes will have a significant positive impact on the coffers of the Ayuntamiento.
A tax of 2.75% of the value of the works will be applied to the construction, with this single element alone of all taxes due on the project estimated to be worth some €1.38 Million.
Canovas confirmed that the new-found wealth of the municipality could lead to tax cuts, however this contradicts an earlier statement by Mayor Fernando Alfonso Ceron, who confirmed that the Budgets for 2014 had already been set, with the assumption that the Paramount project would not be in a position to contribute any taxes.