Google Reported to Spanish Data Protection Agency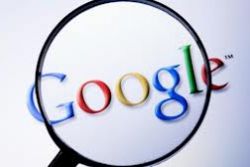 Spanish Consumer Association FACUA has reported Google to the Spanish Data Protection Agency (AEPD) over a security error on Google Talk, Google Hangout and Google's Gmail chat which is resulting in a user's private conversations to be leaked to third parties.
Google themselves acknowledged that they were investigating "reports which indicate an issue with Google Talk" over a short period of time last month, with the company later announcing that the service had been restored "for some users" and that they expected "a resolution for all users in the near future".
At the time of publishing their press release, FACUA noted that Google had yet to confirm the complete restoration of the service.
Many users have expressed their concern on social networks over a serious incident where confidential information may have been disclosed to multiple recipients on the service, who have discovered they had involuntarily received unknown user's messages.
FACUA has asked the AEPD to conduct appropriate monitoring and inspections to ascertain whether Google has breached regulations, to force the company to rectify this serious infringement and to apply the corresponding sanctions.
The Principle of Data Security in Spain
In their report, FACUA argues that Google may have violated the "principle of data security", regulated in article 9 of the Organic Law 15/1999, 13th December, on the Protection of Personal Data, for having insufficient security measures on their network.
The regulation states :"the person in charge of the folder, and, where relevant, the person responsible for its processing, must take the necessary technical and organisational measures to guarantee the security of personal data and avoid unauthorised alteration, loss, processing or access, taking into account the state of technology, the nature of the stored data and the risks to which it is exposed".
Recommended Reading
• Spain Toughens Internet Privacy Laws
• Europe Moves Closer to Fining Google Over Data Privacy