700 Women killed in Spain by their partners since 2004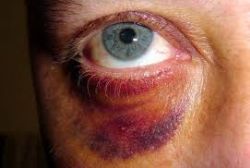 Seven hundred women in Spain died as result of domestic violence by their husbands or boyfriends over the last 10 years, according to figures from a Spanish sociological research center. Former Prime Minister Zapatero came up with regulations to end violence against women in 2004.
The government set up an organisation dedicated to combating the problem, however not much progress has been made.
The Center stated that over 600'000 a year are facing domestic violence but under a 25% made any official complaint.
Women from all social backgrounds, immigrants to students alike living in villages or cities are facing domestic violence.
Almost 1 million children over the last 10 years were also victims of domestic violence - just this year alone 46 were murdered.