Madrid Garbage Collectors Strike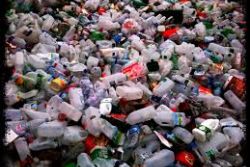 Plastic bags, bottles and autumn leaves began piling up on the streets of Spain's capital on Tuesday, the first day of an indefinite strike by garbage collectors and gardeners over proposed lay-offs and wage cuts.
Some 6,000 outdoor maintenance workers joined the walk-out at midnight after private companies, contracted by Madrid's city hall, proposed slashing salaries by up to 40% and laying off 1,144 people, a union representative said.
"We are fighting for our jobs. We've been working for years and they are going to kick us out with shameful severance pay. These are people who have worked 28, 30 years," said Angel Jornosa, 58, a gardener working for one of the contractors.
Among the companies with garbage, street cleaning and park maintenance contracts in Madrid are units of infrastructure firms and builders including Ferrovial, Sacyr , OHL and FCC.
A street cleaner in Madrid, a city of 3.2 million people, earns €1,000 to €1,200 per month, said Felix Carrion, a union representative at Spain's largest labour federation CCOO.
Spain has made deep spending cuts throughout its public services sector in an effort to reduce one of the euro zone's highest public deficits, prompting mass demonstrations and strikes by students, health workers and public servants.
Madrid has seen almost daily protests over the last few years as the conservative government digs deeper into public coffers to balance the books and show nervous investors it can control its finances.