Spain tells U.N. no rethink on post-Franco amnesty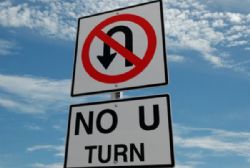 Spain told a critical UN panel on Wednesday that a 1978 amnesty for political crimes committed during the 1936-39 civil war and the right-wing dictatorship of Francisco Franco would not be reviewed, despite growing calls for a rethink.
Spanish officials were testifying before the U.N. Committee on Enforced Disappearances two days after Spanish judge Baltasar Garzon and human rights groups urged the committee to tell Spain it was legally bound to re-examine the period.
"The moves undertaken by the Spanish state in 1978 will not be revisited," Spain's ambassador in Geneva, Ana Menendez Perez, told the panel of 11 independent legal experts. Garzon says at least 152,000 civilians disappeared, presumably killed, behind the lines of Franco's Nationalist forces during the civil war and then in the first 12 years of Franco's rule, up to 1951.
The general died in 1975 and Spain became a democracy 2 years later.
British historian Paul Preston, in his book "The Spanish Holocaust", estimates that 200,000 civilians deemed to back the left-wing Republican government were killed in the army uprising that Franco led and in the following years.
Domestic and foreign critics of Spain's stance, including the rights group Amnesty International, say many thousands of victims still lie in unmarked graves, leaving ageing relatives ignorant of what happened to them, 70 years on.
INVESTIGATIONS HINDERED
And they say post-Franco governments of right and left have done little or nothing to establish the truth, or even hindered efforts by others to investigate.
In recent years, families have begun to demand more help, including from Argentina, in finding their dead.
Argentina, which had a brutal military regime in the late 1970s, played a key role in drafting the pact, which 40 countries have ratified so far.
The committee's job is to monitor adherence to the 2010 U.N. convention on enforced disappearances, of which Spain was an early signatory.
Menendez argued that the convention was "a forward-looking instrument and mechanism" that should not be applied to the past.
Another Spanish official said the amnesty law had popular approval when it was passed, applied to all sides in the conflict, and was "part of an attempt to move beyond the Civil War era". Its repeal would only open the door to a wide range of criminal charges, the official said.
Franco's government said thousands of its supporters, including priests, had been murdered behind Republican government lines in the civil war.
After the Republicans were defeated, at least 20,000 people were executed by Franco's new administration for their alleged role in such killings or for treason. Many thousands more died in labour camps or prisons.
Recommended Reading
• UN tells Spain to revoke Franco era amnesty law
• Spain's opposition call for exhumation of Franco