Spain sees an additional €21 Bln in toxic debt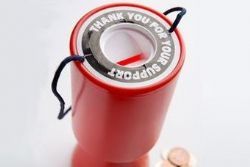 Spanish banks have increased the amount of refinanced and restructured loans considered to be doubtful by 29% to €92.224 Bln in the wake of tighter classification criteria imposed by the central bank.
According to the supervisor's latest Financial Stability Report released Wednesday, banks now categorize only a quarter of the loans they have renegotiated with borrowers to be up to date on servicing, compared with 42% prior to the introduction of the new criteria introduced at the start of this year.
The new rules came in response to a request from the European Commission after the IMF suggested that there may be hidden non-performing loans in the credit portfolios of Spanish lenders.
After a review of the quality of their refinanced loans, the country's banks categorized only €48.193 Bln worth of them as standard, compared with €73.557 Bln before the new criteria were applied. The amount of sub-standard loans – in which there are some payment problems – was increased to €40.888 Bln from €37.218Bln , while loans classified as doubtful were raised to €92.224 Bln from €71.660 Bln.
"One can appreciate a sharp fall in the standard portfolio (35%), a moderate increase in the sub-standard category (10%) and a significant increase in the doubtful category (29%)," the report said. "Accordingly, there is a significant reclassification from the standard category to the doubtful."
It said the increase in doubtful loans was evident across the board but was particularly "visible" in the real estate sector where the reclassification exercise led to a drop in the value of standard loans of more than 50%, compared with a third in the rest of the sectors.
As a result of the reclassification, the banks have had to increase their provisions for potential losses by €5 Bln.
The report also said that the banks are in a position to absorb losses of over €28.6 Bln under the worst-case scenario for 2015. Those figures were based on stress tests conducted by the central bank on 15 lenders.
The central bank described this situation as "fairly comfortable." It estimated that the capital adequacy ratio of the sector as a whole under the basis scenario would be 11.3% in 2015, and 10.3% in the case of an adverse scenario.