Spain reports first case of Middle East virus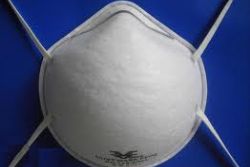 Spain's Health Ministry reported the country's first case of Middle East respiratory syndrome (MERS) coronavirus on Wednesday in a woman recently arrived from a trip to Saudi Arabia.
The virus has already been reported in 4 other European countries, the ministry said.
The latest patient, resident in Spain and born in Morocco, was checked in to a Madrid hospital on November 1 and is in a stable condition, posing no risk to public health, the ministry's statement said.
There have been 150 confirmed cases of the MERS virus worldwide, with 125 in Saudi Arabia.
In Europe, 2 cases have been reported in Britain, 2 in Germany, 1 in France and another in Italy, the ministry said.
The virus, which is from the same family as the one that caused a deadly outbreak of severe acute respiratory syndrome (SARS) in 2002, is thought to have originated in bats.