Investment Bank Signals Increased Confidence in Spain ?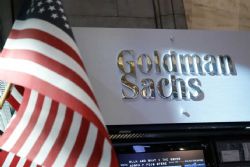 Ealier this morning global investment bank, Goldman Sachs, announced it had assumed control of a 5.34% stake in the operator of the Spanish stock market operator - BME (Bolsas y Mercados Espanoles).
The shares were purchased from the Bank of Spain at a unit cost of €27.35 equaling a total of €122 Mln.
Shares in BME closed at €28.495 on Wednesday.
Just last week BME reported a 9-month net profit of €105.2 Mln, increasing slightly on the same period last year despite a 7% jump in Q3 profit to €33.1 Mln.
Revenues to end-September fell by 1.4% year-on-year to €226 Mln. However, performance between July and September improved thanks to a rise in trading volumes on its exchanges as investors regained confidence in Spain. BME's revenues for Q3 rose 2.8% to €72.5 Mln.