Pharmacy Strike hits Catalonia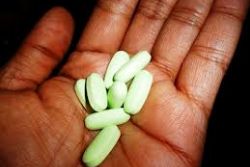 Farmacias across Catalonia closed for business earlier today in protest over their unpaid bills.
Meanwhile, hundreds of Pharmacists marched through the streets of Barcelona to demand the payment of bills for prescriptions issued as far back as November 2013, amounting to around €416 Mln.
The regional government had to approach Madrid in January to ask for €9.07 Bln from a fund set aside by the national government to help debt-laden regions.
Earlier today Spain's Treasury Minister, Cristobal Montoro, announced how "There are no more unpaid bills in the drawer", where he went on to say how the regions now told suppliers in advance that they had no means to pay their bills up front.
Recommended Reading
• Spain : When is 'Debt' not 'Debt' ?