Telefonica lose pay TV subscribers, ahead on profits forecast for end 2013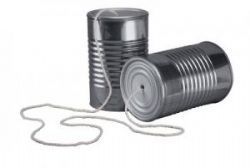 Telefónica held a total of 3.441 million pay TV subscribers globally at the end of September, up 3.7% on the same period last year.
The global figure includes 2.642 million homes in Latin America - up 11.3%.
However, in Spain, Telefónica had 609,300 pay TV customers at the end of Q3, falling 19.8%. Whilst this represented a loss of 23,000 subscribers last quarter, the marked decrease was less than the same period in 2012.
Telefónica's broadband subscribers in Spain stood at 5.812 Million, down 4.2%.
Despite the continued loss of TV subscribers in Spain, overall, Telefónica expressed satisfaction with its Q3 results, which saw its global revenue grow by 0.4% to €42.6 Bln, leading it to meet its year-end target a quarter in advance.