Duke of Palma causes further embarrassment to Spain's Royal Family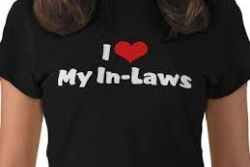 Most of us could identify and empathise with anybody unlucky enough to have made an embarrassing faux pas in front on the in-laws.
However, El Mundo has reported how the disgraced Son-in-Law of King Juan Carlos - currently implicated in a 6 Million Euro fraud investigation - has caused further embarrassment after details of some of his 'private' e mails have been brought to light.
Iñaki Urdangarin, graced with the title of Duke of Palma through nothing more than happening to marry the right girl in 1997, has seen his e mail scrutinised and made public after his computer was seized by the courts and the details were leaked to the press.
In one of the emails - sent to his wife, Princess Cristina - he ridicules her siblings and their partners.
In another e mail he 'jokes' how women's lack of technological skill would likely cause them confuse an iron and a computer's mouse.
In another he sends a spoof email to friends saying he had taken up a job with a Spanish Charity to work with refugees in the Middle East. To explain his decision he attaches a photograph of the group he has been assigned to work with – 6 topless girls brandishing rifles.
Since news of the Duke's alleged involvement in the scandal broke 18 Months ago, Princess Cristina and her 4 Children have moved abroad.