US confirms spying on Spain was legal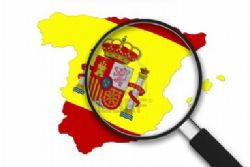 On Friday Spain's Foreign Ministry issued a statement, noting how the US Ambassador had given assurances that the spying activities of the National Security Agency (NSA) had been carried out with full cooperation of the Spanish Intelligence Agency and in accordance with the law.
The statement confirmed that Ambassador James Costos informed FM Jose Manuel Garcia-Margallo that intelligence was only ever gathered in the interests of security, and never for economic or political purposes.
For their part, the US Embassy in Madrid issued no comment on the matter, but confirmed that the meeting did take place.