Rajoy Praises Spain's Small Businesses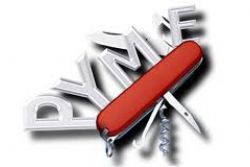 Speaking at the Forum for Entrepreneurs and Self-Employed in Spain yesterday, Prime Minister Mariano Rajoy cautioned delegates over becoming complacent in believing that the country's economic woes were behind them.
The Premier went on the stress that "we certainly shouldn't relax or rest on our laurels. I insist, we cannot allow ourselves a single moment of relaxation or relief".
However, Rajoy still insisted that the Spanish economy is performing better than it was a year ago, "but that should only encourage us to keep working until we can say, without a shadow of a doubt, that Spain is out of the crisis".
The PM emphasised the important role being played in this recovery by foreign exports, and also highlighted the efforts being made by the more than 3 million self-employed in Spain, whose work is supporting "the framework of our economic structure".
He went on to recognise that over 90% of jobs are created by small- and medium-sized enterprises and independent contractors – "an irreplaceable pillar of our economy" that deserve "our recognition, our respect and extreme gratitude".