Valencia : Regional TV v Regional Airport No.3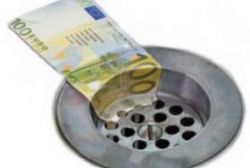 Just 2 days after announcing the closure of the Regional TV Station, Canal Nou, it has been reported how the Generalitat Valenciana must now invest a further €25 Mln in to secure the operation and maintenance of Castellon Airport.
Earlier this week President Alberto Fabra justified his decision to close the TV station on the grounds that he could not afford the €40 Mln required to operate the station whilst regional healthcare and education bulls went unpaid.
However, apparently the region can justify having a third airport.
Earlier today the Official State Bulletin (BOE) published details of the proposed €25 Mln expenditure of Aerocas SL for the operation and maintenance of the airfield over the next 10 years, in return for holding the concession for 20 years.
The expenditure will see the total now invested in the passenger-less airport surpass €140 Mln.
The BoE Journal confirmed the investment of €25 Mln over the next 10 years, but the actual sum paid per year will fluctuate depending upon passenger numbers, and must not exceed €4.5 Mln in any 1 year.
Recommended Reading
• Castellon Airport Operational First Half of 2012
• Valencia Approves €653,000 Improvements at Castellon Airport
• Castellon Airport Losses to be Underwritten for 10 Years