Spain Endangers the Health of Cancer, Arthritis, MS Sufferers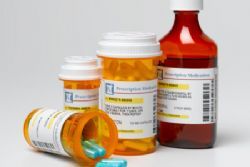 Spanish Consumer Association - FACUA - has reported how sufferers of chronic conditions such as Hepatitis C; Multiple Sclerosis; Arthritis and certain Cancers will now have to pay a 10% contribution towards the cost of their prescriptions when not in Hospital.
Previously the medicines had been free of charge.
According to FACUA, this new pharmaceutical copayment imposed by the government is another example of the Ministry of Health's cruelty against the weakest members of society.
The States overheads for purchasing such drug will now be subsidised by charging 10% of their total value to the recipinet - to a maximum cost of €4.20 per treatment.
The mandatory measure was introduced across all of Spain's Regions on the 1st of October and will affect 40 different prescription drugs.FACUA referred to the surcharge as being yet another step by the government to dismantle access to free state healthcare, and criticised the decreasing of essential public services to help patients and families of those with serious medical conditions.
The Ministry of Health had previously justified the copayment as a penalty to prevent wastage, however the organisation points out that this justification is meaningless, given that it is the doctor who prescribes the medication considered necessary for the patient.
FACUA also stresses that the question at stake is the principle of a healthcare system that should be fair and supportive, and therefore universal and free.
Furthermore, the Association also holds that this new copayment system to dispense medicines for patients that are not hospitalised becomes worse if you take into account the reduced income of pensioners, at an average of €858.10 per month.
FACUA stressed that many seriously ill pensioners on reduced incomes come be forced into putting their health under further jeopardy if they struggle to afford the prescriptions medicines they require.