Earthquake in Costa del Sol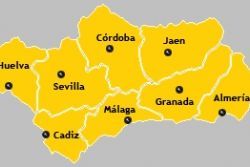 Spain's National Geological Institute (IGN) have reported how an Earthquake was felt to the South-West of the town of Casares, Malaga, early on Sunday Morning.
The Seismic activity, which hit at 05.05 am. measured 3.0 on the richter scale, and was recorded at a depth of just 5.0 km.
Although the tremors were felt by local residents on the surface, there have been no reports of damage as a result.
The Christmas Day earthquake of 1884 claimed 200 lives when it destroyed properties across a 6'000 square kilometer area of Andalucia. The epicenter of the Christmas day earthquake was estimated to be the Sierra Tejada mountain range, just 60 km to the East of Casares.