Spain sees Government pardons fall by 50% in 2013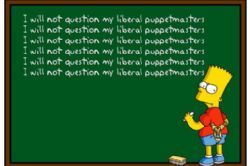 The government has granted less than half the number of pardons in 2013 than it did last year after a series of controversial uses of the measure.
Compared to 415 in 2012, 7.0% of the overall number of requests, so far this year 166 have been conceded, just 3.0% of the total petitions.
The issue of government pardons came to a head in January when a motorist sentenced to 13 years for causing death by dangerous driving had his term commuted after just 10 months.
Last week, the Supreme Court overturned the government's decision, although the final word on whether the offender should complete his sentence rests with the executive as its pardons are theoretically irrevocable.
The Justice Ministry denies that it has issued a directive to reduce the number of pardons.
Since the pardon of the Valencia driver in January, the ministry has denied early release to 915 people sentenced for motoring offenses. "The debate has led us to review the criteria," said Juan Bravo, deputy secretary of the ministry. Of 803 requests by gender violence offenders none were granted in 2013, while only one tax defrauder has been released early. The highest number of pardons were granted in relation to public health offenses and falsification of documents.