Spanish Property Sales Down 8.6% Year on Year in September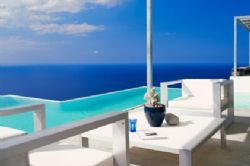 Spain's National Institute of Statistics (INE) have released data showing how the number of residential properties sold across the country during the month of September fell by 8.6% on the same month 2012.
The report went on to reveal how a total of 23,808 transactions were registered during September, increasing 1.1% on August.
The INE said that new house sales in September fell 16.9% from the corresponding month last year to 10,658 transactions, while sales of old houses dropped 0.6% to 13,150 transactions.