EU Withdraws Report That Criticized Spain Budget Data Efforts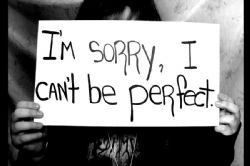 Eurostat, the EU's statistics agency, withdrew a report criticizing Spain's processes for reporting budget data after consultations with the country's government.
EU statisticians, who had said Spain lacked "initiative" in addressing flaws in its budget data, removed the report, published in April, from their website in order to revise their comments, Eurostat spokesman Tim Allen said by e-mail today.
"Further exchanges with the Spanish authorities have shown that a few statements in the report were too general," Allen said. "The report has been temporarily withdrawn for amendment."
The move marks a retreat for Eurostat after the agency sent an extraordinary mission to Spain in September this year to follow up urgent concerns after regional officials failed to report all their unpaid bills in 2011. Spain has consistently missed EU budget targets since its deficit surpassed 3% of GDP in 2009.
Local and regional administrations in Spain need to make "substantial improvements to public accounting and statistical reporting," the agency said in its April report on the September 2012 visit. "Eurostat notes the lack of initiative and preparedness to follow up the recommendations."
A spokeswoman for the Spanish Budget Ministry wasn't immediately available for comment.