Spain Expects to Sell 800'000 Cars in 2014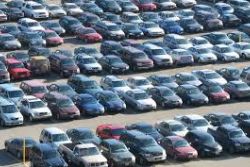 Spanish car manufacturers expect to sell a total of 800,000 units in 2014, president of the Spanish Federation of Associations of Dealers of the Automotive sector (FACONAUTO) announced on Tuesday.
The worst of the economic crisis for the automotive sector had been overcome, Jaume Roura was quoted by local media as saying at the XXII Conference of the Automotive Distribution held in Madrid.
This year, the industry expects to sell about 715,000 vehicles.
The Spanish automotive industry will produce 1.2 million units every year between 2015 and 2020, he added.
In his opinion, the economic crisis has helped car dealers reorganize their internal structures and improve efficiency by reducing costs.
Roura appreciated incentive plans implemented by the government, namely Plan PIMA Aire and Plan PIVE and hoped these policies can be extended next year.
Recommended Reading
• Spain's Plan PIVE-4 Will See Gov't New Car Subsidies Reach €265 Mln