Mobile Operators to Share Services in Rural Areas of Spain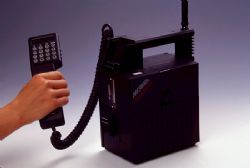 Mobile phone operators Vodafone and Orange are in talks to share their mobile networks in rural areas throughout Spain, according to a report in Expansion. The possible deal is a response to the network sharing agreement between Telefonica and Yoigo earlier this year, although on a much smaller scale.
The report goes on to note how Vodafone and Orange plan to share around 2,000 sites in rural areas with each operator covering half of the rental, power, security and maintenance costs. The operators stressed that they are only discussing the possibility of sharing passive elements such as towers, power supply and security, not active elements such as antennas and electronic equipment. The aim is to reduce costs and environmental impact, according to an unnamed Vodafone source cited by the paper.
The scope of the possible agreement would be fairly limited, in that Vodafone has around 16,000 antennas installed in Spain and Orange around 14,000. In other words, the deal would only affect around 6-7% of the operators' antenna sites.