UK Slams Winter Fuel Allowance Payments to Expat Pensioners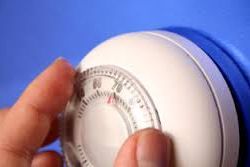 Now that Winter is drawing closer, and the UK is repeatedly debating ever-increasing energy bills, the British press is once again turning their attention towards the subject of the payment of the Winter Fuel Allowance to Expat pensioners.
The Dreary Mail and others have reported today how the UK's Taxpayers have been hit with a £9 million bill for such benefit payments to nearly 50,000 more people living in Spain and other EU countries alone.
The UK spent a total of £21.4 million on WFA last Winter, compared with £12.8 million for Winter 2011/2012.
The huge rise came after a ECJ ruling changed the rules of entitlement for payments to people in most of mainland Europe.
The changes now mean that those who were not originally eligible for the payment can now claim it from abroad, provided they can show a "genuine and sufficient" link with Britain.
The UK's Work and Pensions Secretary Iain Duncan Smith said: "The huge increase equates to a near doubling in costs to the British taxpayer and follows a ridiculous ruling by the European Court of Justice. The winter fuel payment is intended to help British pensioners with heating costs. From winter 2015-16, we are changing the rules so that it no longer goes to people in European Economic Area countries with an average winter temperature higher than the warmest part of the UK."
This means pensioners who live in Spain, France, Portugal, Greece, Malta, Gibraltar and Cyprus will no longer have entitlement.
Almost 50,000 people in Spain and 30,000 in France got the payment last year, with the bill for payments to pensioners in Spain rising by £3 million, and in France by £2 million. Pensioners get between £100 and £300 depending on their age and family circumstances.
Tory MP Dominic Raab said: "If you can afford to move abroad, for retirement or work, it's not clear why taxpayers at home should be coughing up benefit payments."
Something which is sure to resonate with the 50'000 Expat Pensioners living in Spain, having spent a lifetime of making their due contributions to the UK.