Europe endorses Spain's exit from bailout program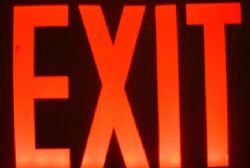 The Eurogroup on Thursday put an end to Spain's banking bailout program, saying that Spanish financial institutions won't need any more assistance after January.
The announcement was made by Spanish Economy Minister Luis de Guindos who met with Eurogroup officials in Brussels on Thursday. The 18-month assistance program will end in early January without any strings attached, he said. "Today is a great day; we are on the right road," said German Finance Minister Wolfgang Schäuble, who also said that Portugal was taking steps to resolving its economic problems.
In June 2012, the Eurogroup approved up to €100 Bln for Spain to recapitalize the country's banks hit by their exposure to the ailing real estate sector. The Spanish government only drew down some €42 Bln of the funds made available to it.
"We have come to an agreement with the Eurogroup that when the program expires at the beginning in January, it will be over," De Guindos said.
The official signing off of Spain from its program is expected to occur at the start of next year after the final review of its compliance with the bailout terms by the so-called troika made up by IMF, the European Commission and the ECB.
"It's good news for countries emerging from programs and also for the rest of Europe because they show the policies were appropriate," French Finance Minister Pierre Moscovici said.
The meeting was held as the European Union's statistics office Eurostat announced that the pace of economic growth in the euro zone slowed to 0.1% in Q3 on a quarterly basis from 0.3% the previous 3 months.