UK Steps up Recruitment Program for Spanish Nurses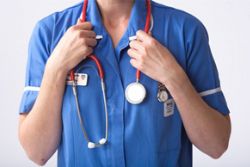 NHS Health Trusts in the Uk are increasingly turning the focus of their recruitment programs towards Spain.
With an estimated shortage of some 20'000 Nurses alone in the UK, it is easy to see why executives have targeted Spain - more so after the rigorous cuts in public spending.
North Tees and Hartlepool is just 1 of the many trusts who have a total of 45 Nursing vacancies they are struggling to fill. A spokeswoman for the trust commented that they were constantly in a position of having to recruit new Nurses due to a high level of retirement, and insufficient supply to maintain their workforce of 1'300 Nurses.
"There's always a turnover in nursing, with people retiring, or moving on"
"So we have to go and fill the gap and we did a few years ago with nurses from the Philippines.
"If you know there's not enough nurses in the system being trained, then you've got to do something in the meantime."