Spain : "No Cuts Needed to Meet 2014 EU Deficit Targets"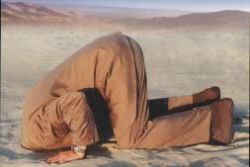 Just hours after the European Commission warned that Spain was at risk of missing its deficit-reduction target for next year of 5.8% of GDP, Economy Minister Luis de Guindos reaffirmed the government's commitment to meeting that goal and insisted no further spending cuts would be needed to do so.
He downplayed the differences between Brussels' calculations and the government's to the fact that while the Commission is predicting GDP growth of 0.5 percent, the government's prediction is for an increase of 0.7 percent. The difference is "marginal" he said. "The Commission is not asking us to amend the state budget," the minister said. "The government is absolutely committed to meeting the public deficit target and believes it can achieve the 5.8 % figure with the measures adopted," he added.
De Guindos said Brussels' report was not an impediment to the government going ahead with its plans to overhaul the tax system. The changes are due to take effect in 2015, although some measures could be introduced in 2014 if need be.