Fire at Castellon Airport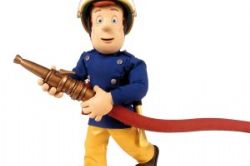 A fire broke out on Friday night on the area of scrubland surrounding Castellon Airport.
According the Provincial Fire Service of Castellon, the fire started at 21.11 Hours and was extinguished around midnight after the attendance of two brigades.
At the moment it is unknown as to whether the fire was caused accidentally, or arson.
There were no reports of damage to the infrastructure of the troubled airport, which is yet to see it's first flight arrive almost 2 years after being officially opened.
Recommended Reading
• Castellon Airport Needs Another €3 Mln
• Castellon Airport Forgets Refuelling Facilities
• Questions Asked Over Castellon Airport Firetrucks