Paramount Murcia 'Talking to 40 Foreign Investors'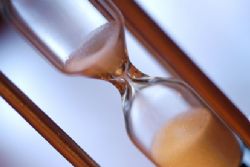 The CEO of the Promoter and Developer of the Paramount Pictures Theme Park in Alhama de Murcia has confirmed the company is talking with a number of different companies with a few to finding investment partners for the project.
Jesus Samper, of Proyectos Emblemáticos Murcianos SA (Premursa) also said how none of the 40 investment fund managers were Spanish, and a number of the companies were based in the city of London.
Samper made the comments to the press after his meeting with the Mayor of Alhama de Murcia, Alfonso Morales Fernando Ceron, and the regional Minister of Tourism, Pedro Alberto Cruz.
The businessman thanked both the region, and the municipality of Alhama de Murcia, and said how investor interest had increased considerably over the last few weeks.
The Park's so-called "Lifestyle Center" - which is expected to comprise Hotels, Restaurants, Meeting Facilities and Shopping Arcades - is one such area of the project which is expected to benefit from such investment.
Samper also confirmed that time is very much of the essence, as the project must be fully completed at least 6 Months before the park opens to the public to allow for commissioning, and for the required licences and permits to be obtained.
This means that construction must be complete by around January 2015 - just 14 Months from now - if the theme park is to be open for the Summer 2015 season as promised.
Recommended Reading
• Paramount Murcia Will Be Open By Summer 2015
• Premursa Confirms Funding To Complete Paramount Murcia