Spain Refuses to Extradite Pardoned Paedophile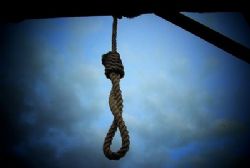 A statement issued earlier on Monday by Spain's National Court confirmed that Daniel Galvan Vina - the pardoned pedophile - would not be extradited to Morocco.
Convicted Child rapist Galvan, was pardoned by the King of Morocco earlier this year. The court of King Mohammed VI later called this "a mistake" and repealed the pardon, but Galvan had already left the country.
Just days later he was arrested in Spain.
The court statement explained that Spain and Morocco had an agreement not to extradite their Citizens to each other, and as such Galvan would finish the term of his original sentence in a Spanish prison.
A Spanish Citizen but of Moroccan decent, Galvan was convicted of raping 11 children in Morocco and sentenced to 30 years prison in 2011.
Recommended Reading
• King of Morocco "Had No Knowledge" of Spanish Paedophile Pardon
• Spanish King Escapes Scrutiny Over Paedophile Padon Request
• Morocco Protests Over 2nd Pardon Error