Buy To Let Properties Big Hit with Investors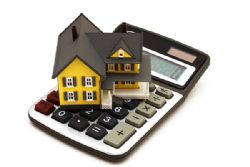 Investors both in Spain and abroad are snapping up repossessed properties in Spain at bargain prices to rent out.
Repossessed properties in Spain are being sold in a lot of cases by as much as 70% below the original value, making them attractive to investors eager to quickly turn them round and rent out.
Buy to Let properties have always been attractive in Spain, but mainly as holiday lets during peak tourist seasons. However, investors are switching more and more to the longer term prospects their investments can yield by renting out on longer term contracts.
Changes in Spanish legislation now offer tax relief to landlords between 60%-100% if the property is rented out to working people under 30 years of age.
Likewise, rental rates linked to inflation have been removed allowing landlords to increase rental rates more frequently. Additionally, rental contracts have been overhauled permitting landlords to reduce the duration of a lease, traditionally 11 months, as well as significantly reducing the duration required to legally evict non paying tenants.
Policy in Spain had been met with fierce criticism from its European partners as it had always favoured first time buyers in Spain with tax breaks enabling them to get onto the property ladder.
However, with the removal of these tax breaks, buyers, especially first time buyers, are more likely to find it difficult to buy property. Mortgages have been for several years out of the reach of many eager to buy property.
As such, long-term rental properties are more in demand and looks set to become a major growth industry in Spain over the next few years as the country battles to claw itself out of financial crisis following the property crash of 2008.