Spain Issues Arrest Warrant For Chinese Leaders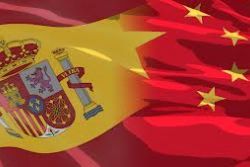 Former Chinese president Jiang Zemin and ex prime minister Li Peng could face arrest when travelling abroad over allegations they committed genocide in Tibet, a Spanish court ruled on Tuesday.
Two Tibetan support groups and a monk with Spanish nationality brought the case against the former leaders in 2006 using Spanish law, which allows suspects to be tried for human rights abuses committed abroad when a Spanish victim is involved.
The 2 former leaders and 3 other high-ranking officials who worked in the government in the 1980s and 1990s, are accused of human rights abuses in the Himalayan region.
Communist Chinese troops took control of Tibet in 1950. China says it "peacefully liberated" the remote mountainous region that it says was mired in poverty, exploitation and economic stagnation.
Tibet's Buddhist leader, the Dalai Lama, fled to India in 1959 after an abortive uprising against Chinese rule. Exiled Tibetan groups are campaigning for the return of the Dalai Lama and self-rule for their region.
Tuesday's court order will now trigger arrest warrants which in turn could result in the suspects being arrested when they travel to Spain or other countries which recognise orders signed by Spain.
Although it is unlikely the leaders will end up in a Spanish dock, the case is reminiscent of the arrest of former Chilean dictator Augusto Pinochet in London in 1998 after a warrant was issued by former Spanish magistrate Baltasar Garzon.
Last month, another ruling by the same Spanish court indicted former Chinese president Hu Jintao for alleged genocide in Tibet. China's government denounced that move as interfering with its internal affairs.
Recommended Reading
• Spain : Why Not Get Your Own House In Order First ?