Gibraltar requests Royal Navy assistance against Spain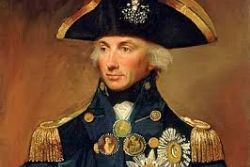 The Chief Minister of Gibraltar, Fabian Minister, has warned that 'illegal' Spanish vessels venturing into British Territorial waters risk being targeted by Security Forces as potential terrorists.
He made the comments just hours after a Spanish research boat repeatedly ignored demands by the Royal Navy to leave the coast of the British overseas territory, taunting the authorities for most of the day on Tuesday.
As a consequence the Spanish ambassador to the UK, Federico Trillo, was called to the Foreign Office and told that the incursions were "unlawful".
Picardo later told reported how he hoped that the heightened state of tensions would not result in shots being fired, but upon being asked about the possibility of an increased military presence in Gibraltar, Mr Picardo said: "I would be in favour of anything that has a positive deterrent effect".
"I have discussed before the possibility of more senior assets of the Royal Navy being put at the disposal of the commander British Forces in Gibraltar."
However he maintained that he was hopeful of a diplomatic resolution to the current situation between all parties.