42% of Spain's energy from renewables 2013 to Oct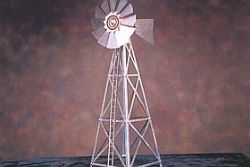 The breakdown of energy sources for the month of October has found that Solar energy accounted for just 4.7% of all electricity generation in Spain.
According to the national grid provider, REE, Solar photovoltaics (PV) accounted for 3.1%, whilst concentrating solar power (CSP) accounted for 1.6%.
The combined 4.7% from solar energy sees an increase of 0.4% from October last year, when the sum of PV and CSP accounted for just 4.3% of demand.
When biomass, hydroelectricity and Aerothermal power were included, renewable energy amounted to a total of 35% of all energy generated during the month of October 2013.
However, when considering the first 10 months of 2013 as a whole, PV and CSP together came to 5.3% of all generated power, with renewable energy as a whole accounting for 42% of all generation - up 11% on the same period in 2012.
Spain now has the 3rd highest percentage of solar electric generation of any country after Germany and Italy, and is the only nation to see more than 1% of its electricity being generated through CSP.
Spain is also one of the largest producers of wind energy in the world, which accounted for 20% of all generation during the first 10 months of 2013.
It remains to be seen how these figures will change following last month's news that tax cuts for Spain's Solar Industries are to be dropped by the treasury.
Recommended Reading
• Alternative Energy Sources in Spain
• Spain Solar : Removing Green Incentives