China Warns Spain Over Persuit Of Politicians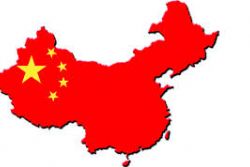 China has expressed is "great discontent" about the Spanish High Court's decision on Tuesday to issue an arrest warrant for former President Jiang Zemin, 87, and other Chinese Communist Party members, over the genocide in Tibet. "We urge Spain to face up to China's solemn position, change the wrong decision, repair the severe damage, and refrain from sending wrong signals to the Tibetan independence forces and hurting China-Spain relations," Foreign Ministry spokesman Hong Lei said Wednesday.
The investigation derives from a 2006 lawsuit brought by Tibet human rights organizations and Sherpa Thubten Wangchen, a Spanish national, over a "combined series of actions" by the Chinese government aimed at "eliminating the idiosyncrasy and existence of the country of Tibet itself." Among these are martial law, forced displacements, mass sterilization campaigns and the torture of dissidents.
Spanish law's recognition of the universal jurisdiction principle has been limited to cases in which a Spanish national is affected by crimes outside its borders.
Recommended Reading
• Spain : Why Not Get Your Own House In Order First?
• Spain Issues Arrest Warrant For Chinese Leaders