Spain's Socialists try to lure back leftist faithful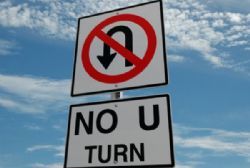 Spain's Socialists, booted from power 2 years ago as economic crisis ravaged the country, are going back to their leftist roots to try to win back voters who feel the party sold out.
They promise tax reforms to help the poorest and a system of open primaries which would allow non-party members to vote on a new leader for the first time.
But it could be an uphill battle.
In opposition, the Socialists' support has dropped further even though Spaniards have struggled with job losses and cuts in public services under an unpopular conservative government.
Many Spaniards are disillusioned with established parties and politicians are seen as feathering their own nests while ordinary people suffer through recession.
The last Socialist PM, Jose Luis Rodriguez Zapatero, held power from 2004 until 2011. At first he denied the severity of the economic and financial crisis that began in 2008 then he rushed to impose austerity measures.
With people filling city squares in protest, voters gave his Socialists their worst defeat in 34 years in November 2011.
"What happened is a problem for our voters because we did things we said we would never do," Socialist Member of Parliament Juan Moscoso told Reuters.
"What we are offering now is credible. People protesting on the streets at the moment are demanding all the things that the Socialist party created."
The party rolled out new policy commitments this month, including vote-winners such as removing tax benefits for the Roman Catholic church and making dole payments tax exempt.
CHALLENGERS FALL SHORT
Veteran Socialist leader, Alfredo Perez Rubalcaba, 62, has been unable to turn around a slump which has seen the Socialists' share of the vote fall to just 27% in October from 30% in February.
Both he and PM Mariano Rajoy, 58, have disapproval ratings higher than 85%.
A number of prominent Socialists are positioning themselves to run in primaries next year but so far no credible candidate to replace him has emerged.
Potential challengers are Carme Chacon, a Catalan former defence minister, Patxi Lopez, former head of the Basque regional government, and Eduardo Madina, another Basque.
Susana Diaz, the new leader of the Socialist stronghold of Andalusia, has shot to prominence with simple rhetoric and a call to go back to Socialist basics.
But potential names fall short of the mark, lacking either a nationwide profile or the right balance of experience.
"There are people in the party who have been so busy trying to bring Rubalcaba down that they haven't worried about whether there are any candidates who are actually ready," said one worried-looking deputy at the Congress.
Some party members are concerned by the swing to the left.
Miguel Sebastian, former industry minister, signed an open letter with others warning of the dangers of provoking another election defeat with more leftist policies.
Still, months of uncertainty are likely until it becomes clear who will emerge as leader.
In the meantime, Spain's woes are not over. A strike by street cleaners this month which saw piles of rubbish in the streets of the capital was one particularly unpleasant reminder. This week, laundry workers at Madrid's public hospitals started a series of stoppages because of proposed cuts which will reduce their wages by up to half.
But the country is also showing signs of an incipient economic recovery - it emerged from recession last month - which may yet nudge Rajoy to re-election in 2015, especially if the Socialists fail to recover.
FAILURE TO CAPITALISE
The party has failed to capitalise on a corruption case within the ruling Partido Popular involving €48 Mln hidden in Swiss bank accounts by a former party treasurer and allegations of cash payments to leaders and members.
That is partly explained by a scandal in its own ranks involving siphoning off public funds in the Andalusia region.
Indeed, Spaniards' mistrust of politicians and public figures has mushroomed as details of corruption scandals which extend right up to the royal household emerge, exposing how those in power have benefited from backhanders.
With one in four unemployed and the gap between rich and poor growing, voters who would ordinarily back the Socialists - known as PSOE - are looking for alternatives.
The rise of smaller parties such as Communist grouping United Left and centrist Union, Progress and Democracy may mean neither the PP nor the Socialists would win an outright majority at the next election.
Disenchanted voters have also turned to grassroots movements, such as affordable housing group PAH, which has railed against an eviction policy under which hundreds of thousands have been unable to make mortgage payments.
Gerardo Gonzalo, a 51-year-old literary editor, says he voted for the Socialists in the past but is considering not voting at all next time around.
"Whoever you vote for, they've all got their hands in the till," he said.