Spain sees first internet piracy arrest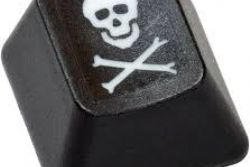 For the first time, Spain's Guardia Civil have managed to identify and arrest an individual for leaking musical content on to the internet.
The suspect, identified by his initials E. Q. T., had since October 24 been posting messages on forums offering copies of the new album by Spanish heavy rock band Extremoduro "one month early" for €10, the Civil Guard revealed on Thursday. To prove he had it, the 31-year-old had uploaded 2 low-quality samples.
E. Q. T. had obtained the disc, titled Para todos los públicos, working in a warehouse belonging to Arvato, the record's distributor. After the band asked him to remove the content, the suspect threatened to upload it on the web, which he did on November 4. Warner Music had planned to release the album on November 19, but ended up doing so on November 8 as a result of the leak.
But the Civil Guard also noted that E. Q. T. did not have direct access to the disc at the time of the leak. Officers are continuing their investigations to find out who may have passed it to him.
Recommended Reading
• Spain toughens Internet Piracy Laws
• Crime Pays ! - In Spain, at least