Spain's current account back in the black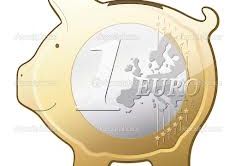 Spain is on course to see its first annual current account surplus since 1986, due largely to the country's growth in exports and the return of international investor confidence in the economy, according to the Governor of the Bank of Spain.
Luis María Linde forecast a year-end surplus equivalent to 2% of Spain's GDP, the highest since records by the European Statistics Agency, Eurostat, began in 1980.
"The latest data shows a positive trend," Mr. Linde told delegates of a conference in Madrid on Monday. "Looks like the recovery is taking root."
Exports have led the recovery of the current account balance, which registered a deficit equal to 1.9% of GDP last year, according to Eurostat. With exports of goods up by nearly 7% this year, Spain achieved 0.1% GDP growth in the three months through September after 9 consecutive quarters of contraction.
Capital that left the country during the recession is now returning due to an increase in investor confidence.
In the latest of several corporate deals, U.S. investment managers Värde Partners and Kennedy Wilson agreed Monday to take a controlling stake in the real estate arm of Banco Popular.
Mr. Linde, who serves on the board of the ECB, said the export-driven recovery must be strengthened by consumer demand at home. He warned that the recovery could be set back by further bouts of instability in the 17-nation euro zone and weaker-than-expected growth by some of Spain's trading partners in emerging economies.