Spain revising renewable energy laws to avoid lawsuits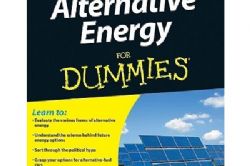 Spain is rewriting planned new rules on renewable energy to shield itself from an avalanche of litigation if the regulation is passed in current form, four industry sector sources said.
The government unveiled a sweeping power overhaul in July that will cut renewable energy subsidies and cap profits, sparking fierce criticism from investors who have threatened to take the measures to international courts once they are passed.
While changes to the renewable energy law are not expected to be significant in their content, they would trigger a fresh review from regulators who were once critical of the reforms but have since been folded into a newly created regulatory body.
"The government is going to make some cosmetic changes to the royal decree on renewables. Although the regulatory reviews are non-binding, they were a harsh blow to the ministry because they were fuel for possible lawsuits against the government," said one of the sources, who asked not to be named.
Spain last month introduced a new "super regulator" called the CNMC, an independent regulatory body that encompasses all of its former industrial and competition authorities.
The CNMC's new energy division will be led by Fernando Hernandez, who until now has been an advisor to energy secretary Alberto Nadal, the architect of the power reforms that have received criticism from a range of energy lobbies, consumers and opposition parties.
The Industry Ministry did not respond to requests for comment.
PROLONGED UNCERTAINTY
Any changes to the law, which was expected to be passed by the ruling conservative government's controlled parliament in late December or early January, would delay it until at least February, meaning further uncertainty for the sector.
Foreign investors have already shunned the Spanish energy sector because of the measures, which critics say are retroactive and renege on the initial terms of investment.
Spanish companies have also threatened legal action over the measures, which aim to cap €26 Bln of losses in the power system built up after years of mismatched regulated electricity prices and costs.
But delays to the law beyond this year may make it difficult for renewable energy companies to close 2013 accounts because new rates for wind and solar assets have not been set since the government abolished the previous tariff regime earlier in July.
"In essence, renewable energy operators do not know how much they are earning since July this year, when the royal decree law was introduced," said another of the sources, who also requested anonymity.
The source said auditors and regulators may be reluctant to sign off on pro-forma accounts that would have to be restated once the new regulations are published.
Recommended Reading
• 42% of Spain's Energy From Renewables 2013 to October
• Spain Solar : Removing Green Incentives