Ex-Chief of Castellon Airport Sentenced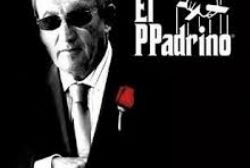 Carlos Fabra - the former President of the Province of Castellón, was sentenced by the Supreme Court of Valencia on Monday to a term of 4 years in prison for crimes against the Treasury.
Fabra, who the prosecution sentenced to between 15 and 20 years in prison, will have to pay a fine of €693,000 and pay a penalty of the same amount to the Treasury.
However, the former senior PP party official, who are themselves under investigation for various crimes related to corruption since 2003, has been acquitted of bribery and influence peddling.
Fabra told the media he was "very pleased" to have been cleared of the later charges.
A Goliath of regional politics during the last 25 years, Fabra stood accused of accepting money from businessman Vicente Vilar in order to influence various central government licenses and permits for a company called Naranjax.
Vilar and his ex wife have also been acquitted of bribery and influence peddling while Fabra's ex-wife received a prison sentence of 2 years in prison for tax fraud, together with a fine of €274,000, and a penalty to the Treasury of the same amount.
The court also acquitted former senator Miguel Prim crime of influence peddling.
The general secretary of the Partido Poular, Maria Dolores de Cospedal, said the party has "total respect for the courts," and avoided ruling on hypothetical disciplinary action that could take their training on this case.
Fabra stood down as President of Aerocas - the concession holder of Castellon Airport and itself the subject of on-going allegations of corruption and bribery - earlier this year.
Recommended Reading
• Fabra Resigns as President of Castellon Airport
• President of Castellon Airport to Stand Trial