AENA confirms an interest in Corvera Airport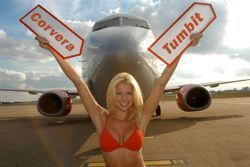 The President of AENA earlier today commented how the state-run airport's operator has an interest in working with the region of Murcia until such a time that Corvera Airport is operational.
Jose Manuel Vargas was asked by the media how AENA saw the region's relationship with former concessionaire, Aeromur, with regards to the complexities involved in the ending of their contract.
"When the Regional Government of Murcia is ready, we could reach an agreement in future to open Corvera airport - providing the rights of the workers [transferred from San Javier Airport] are respected."
In his appearance at the Senate Budget Committee , Vargas insisted that the privatization of AENA is subject to a government decision that has not yet been given, as confirmed this morning the Secretary of State for Infrastructure , Rafael Catala.
He went on to confirm how this meant that AENA was able to access private capital, unlike what happened 2 years ago when the former PSOE Government went through the process to prepare for the privatisation of the organisation.
Aside from his comments expressing an interest in pursuing a future at Corvera Airport, Vargas insisted that 2013 is on track to see record numbers of international passengers arriving at AENA's network of airports in Spain.
Recommended Reading
• Could Murcia Reappoint Aeromur to Operate Corvera Airport ?
• Why Did AENA Invest in San Javier Whilst Corvera Underway ? : Congresswoman
• Corvera Airport : The Numbers Don't Add Up !
• 1 Year Since "San Javier Airport Will Not Close" Tweet