Britain protests to Spain over Gibraltar diplomatic bag incident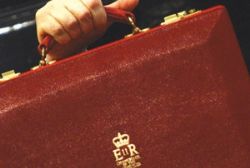 Britain accused Madrid on Tuesday of a "serious infringement" of international protocol, saying Spanish police had opened a British diplomatic bag on the border with its contested territory of Gibraltar.
Madrid denied that its officers had opened any diplomatic bag, which are typically used to carry official correspondence.
Spain lays claim to Gibraltar, a small rocky outcrop on its southern coast that it ceded to Britain 300 years ago, and tensions have been running high in recent months over the British overseas territory.
Britain's Foreign Office said the incident happened last Friday and marked the first time a fellow European Union member and NATO ally had broken international rules by opening a diplomatic bag. The last time such an incident occurred was in Zimbabwe in 2000, it said.
"We take very seriously any reported abuse of the protocol surrounding official correspondence and the diplomatic bag," the Foreign Office said in a statement. "Official correspondence and diplomatic bags are inviolable.
"We have asked the Spanish authorities to investigate what occurred and take action to ensure it does not happen again."
Spanish Foreign Minister Jose Manuel Garcia-Margallo denied that police had opened any diplomatic bag. "There is no incident," he told local media, in comments broadcast by radio stations. "If it is not a diplomatic bag, there is no diplomatic incident."
"A bag was opened, which was not a diplomatic bag," he said.
Opening a diplomatic bag would be a breach of the Vienna Convention on Diplomatic Relations, a treaty signed in 1961 that sets out the rules on how countries should treat each others' diplomats.
Tensions over Gibraltar flared up during the summer when Spain complained that an artificial reef being built there would block its fishing vessels.
Britain has since protested against what it said were illegal Spanish border checks, though the European Commission found in November there was no evidence Spain had broken EU laws by imposing the tight controls.
Earlier this month London also complained about a Spanish ship carrying out what it said was unauthorised surveying activity in Gibraltar's territorial waters. It summoned Spain's ambassador for the third time in relation to Gibraltar since the centre-right government of Spanish Prime Minister Mariano Rajoy took office in December 2011.
Recommended Reading
• UK Spain Relationship "Excellent" : Rajoy
• Tough Words Over Gibraltar, Yet Little Action
• UK - Spain Agreement Over Gibraltar : Worth 'nada'