Spain to split state-run rail operator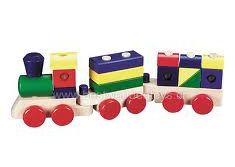 Spain intends to fragment up its state railway operator to clear about €13 Bln of the company's debt from the public balance sheet.
Administrador de Infraestructuras Ferroviarias, known as Adif, will split off the unit that manages Spain's high-speed rail lines, chairman Gonzalo Ferre told the Spanish Senate in Madrid today. The new company, to be called Adif Nuevos Desarrollos, will sell about €2.8 Bln of bonds next year, bringing its debt to about €13 Bln, Ferre said.
The high-speed rail debt, equivalent to more than 1% of GDP, won't be included in the government's liabilities following the break-up because about 60% of its revenue will come from commercial activities, Ferre said.
Spain's public borrowing is set to exceed 100% of GDP in 2015 after tax revenue plummeted during a 5-year economic slump.