UK warns Spain against escalating Gibraltar tensions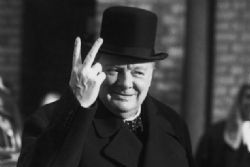 Britain on Wednesday urged Spain to act to ease diplomatic tensions over Gibraltar, warning a further escalation of a dispute over its overseas territory would damage both countries.
The two sides have been bickering for months about the territory, a small rocky outcrop on Spain's southern coast that Madrid ceded to Britain 300 years ago but now wants to reclaim. In the latest of a series of diplomatic incidents, Britain said Spanish officials had breached protocol by opening two of its diplomatic bags at the border with Gibraltar on Friday.
"We are maintaining strong pressure on the Spanish government to de-escalate the current tensions," David Lidington, Britain's Europe minister, told parliament.
"A major escalation would harm all parties, not least the many thousands of Spanish families who benefit directly or indirectly from the economic prosperity of Gibraltar."
Lidington was speaking after Prime Minister David Cameron told lawmakers that the opening of the diplomatic bags was an "extremely serious action".
Tensions over Gibraltar flared during the summer when Spain complained that an artificial reef being built there would block its fishing vessels.
Britain later complained that subsequent Spanish border checks were illegal. Earlier this month, London protested about a Spanish ship carrying out what it said was unauthorized surveying in Gibraltar's territorial waters.
Recommended Reading
• Britain Protests to Spain Over Gibraltar Diplomatic Bag Incident
• UK Spain Relationship "Excellent" : Rajoy
• UK - Spain Agreement Over Gibraltar : Worth 'nada'