Spain yet to see fall in unemployment despite exiting recession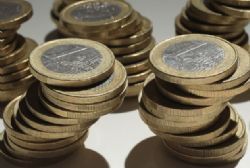 Mariano Rajoy told Spain's Parliament today how the country's recent exit from recession is yet to make any impact on unemployment figures.
The PM went on to explain how Spain is experiencing "wage moderation, but it also has much lower prices" in response to a question from PSOE opposition leader, Alfredo Perez Rubalcaba.
"It is clearly better" to have a wage increase of 1% with inflation of 0.50% than to have both go up 3%".
For his part, Rubalcaba responded that the labor market reforms and adjustments to social programs implemented by the Partido Popular have created "unbearable inequality" based on a "bottleneck law" that is "wide" for businesses and "narrow" for workers, "wide" for the big companies and "narrow" for the small ones, "wide" for those who make a lot and "narrow" for those making little.
Spain emerged from the recession in Q3 of this year, with the GDP growing 0.10%, the National Statistics Institute (INE) said last month.