UK Electoral Commission urges expats to vote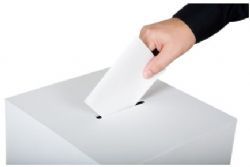 British expatriates are being urged to register to vote as part of a bid to overturn the rule that after 15 years of living abroad they lose their right to a ballot.
As only 30,000 of those overseas eligible to vote actually do so, it is seen as undermining the argument to extend the parameters.
The Electoral Commission has started a campaign to encourage expats in Australia, USA, Spain, Canada, Ireland, France, New Zealand, South Africa, Germany, and the United Arab Emirates to sign up as proof that those resident abroad want to vote.
Some 100,000 people are needed for the 2015 election in order to get the point across, so the commission has turned to online advertising.
Adverts are being placed with Google based on keyword searches, on the BBC website, in British newspapers with international additions and on overseas radio stations.
The commission told iExpats.com: "Previous campaigns have shown this is a cost-effective way of contacting British expats.
"The campaign will also include online advertising triggered by people typing search terms that indicate an interest in UK elections, and messages by email set up in the UK accessed overseas."
British consulates and embassies are also being asked to encourage expats to vote, as well as the political parties.
Some critics of the scheme have suggested the aim to more than triple the number of voters from abroad is unlikely to be achieved in the designated time frame.
If the campaign were to succeed then the UK would join the likes of the US, Switzerland, France, Germany, Portugal, Italy and Spain who allow those living abroad to vote without any restrictions.
In the UK it is only those who are living abroad through the military, civil service or British Council who can still vote after being absent for 15 years.