Spain Sees Increase of Property Prices in 4 Regions in Q3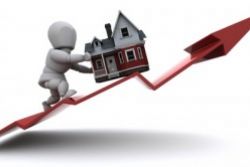 The Spanish Central Government reported earlier on Thursday how 4 of the country's 17 regions reported an increase in property prices in Q3, compared to the same period last year. This news comes despite a decrease in property prices as a whole.
In a statement to the press, the Ministry of Development said property prices in Madrid - home to 10% of the Spanish population - increased 0.3% on the year.
The biggest increase, at 4.8%, was posted by the Balearic Islands, with Navarre and Extremadura also registering slight increases.
As far as the country as a whole is concerned, the ministry reported how property prices fell 4.5% on the year and by 0.5% from Q2. This is the slowest pace of decline since early 2011, when the country was sliding towards a double-dip recession that it only left behind in Q3.
According to the ministry's estimates - which are similar, yet not identical the INE's - Spanish property prices have fallen without interruption since Q2 of 2008, down by 29% overall.