Spain "Should Adapt to Attract Chinese Tourists"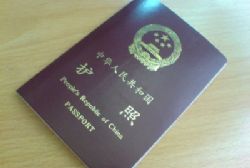 Spain needs to adapt in order to attract even more Chinese tourists in the future, tourism industry experts said in Madrid on Thursday.
Addressing a meeting organized by the Spanish Minister for Industry, Energy and Tourism, Manuel Monesterio, president of China Marketing Center, said this implied tailoring certain things to the needs of Chinese clients and showing cultural sensibility.
For example, Chinese guests could be given rooms on the 8th floor or containing the number 8 when possible, and not presented rooms with the number 4.
Staff could learn the basics of Mandarin and Chinese staff could be hired to help smooth customer relations. A presence on Chinese social networking sites such as Wiebo would also be essential.
Earlier in the day, Spanish Secretary of State for Tourism Isabel Borrego said China was a "strategic market" for Spain, adding that despite a record year in terms of tourist numbers, the country "needs new markets."
Borrego said in the first 10 months of 2013, there was a 33% rise in Chinese tourists to the country and that over 200,000 Chinese people will visit Spain this year, as opposed to 177,000 in 2012.
Marta Blanco, the general director of the Spanish Tourist Board, rued the lack of direct flights from China to Spain. There are only four direct connections a week, while countries such as France and Germany enjoy over 60 a week. There are often delays in visa applications, as well as a lack of offers from major travel agents.
Blanco said the average Chinese visitor to Spain spends around €2,040 per trip, in comparison to the average of €1,000 spent by visitors from other countries and that most of that money is spent in Madrid and Barcelona.
Recommended Reading
• Spain Attracts China Airlines to Madrid-Barajas
• China Advises Tourists How to Behave in Spain
• More Chinese Buying Property in Spain