Spain Confirms High-Speed Rail Link to France December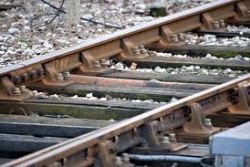 Spain and France say they will be connected by high-speed rail service beginning Dec. 15, with 5 trains covering the Barcelona-to-Paris route in 6 hours and 25 minutes.
The launch date was confirmed here Wednesday by Spanish PM Mariano Rajoy and French President François Hollande.
During a bilateral summit in Madrid, Rajoy said an official inauguration event for this "high-level" rail service would be organized.
For its part, Spanish rail transport company Renfe and its French counterpart, SNCF, said in a statement that tickets would begin to be sold on Thursday via their sales channels.
Prices will start at €59 per ticket, with service to be expanded during 2014 to attend to an estimated annual demand of 1 million international travelers.
Some 82 million trips are made each year between Spain and France, 89% of them by car.
A total of 17 cities on both sides of the border will be connected thanks to the collaboration between Europe's 2 largest high-speed rail networks.
This service is the first step in plans to integrate Spain's high-speed rail network with the rest of Europe.