Spanish Telecoms Companies Warned to Include IVA in Tariffs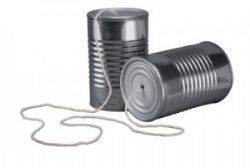 Spain's National Consumer Institute has warned operators that as of December 2nd it will take action against those who fail to include IVA in their advertised prices.
A report in Europa Press went on say how the government body warned operators of their legal obligation to include IVA within their advertised prices - something which is observed throughout the rest of the EU.
The measure was forced by a number of complaints from consumers over the misleading advertising which, according to the Institute, infringes the provisions of the Unfair Competition Act and the Law on Consumer Protection.
Vodafone Spain has already made the announcement that it was already including IVA in the advertised prices of all its tariff plans from 25 November, a move welcomed by Spanish consumer associations.