Spain passes law to bolster banks' capital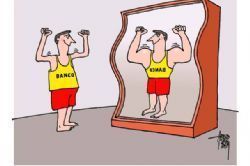 The Spanish government has passed a law to bolster domestic banks' capital base and prepare them for European supervision, Deputy PM Soraya Saenz de Santamaria said on Friday.
The government was widely tipped to adopt a new regime allowing lenders to transform billion of euros of so-called deferred tax assets (DTAs) into tax credits backed by the state and count them as core capital under new Basel III rules.
Saenz de Santamaria, who was speaking at a news conference following the weekly cabinet meeting, did not say whether the new DTAs rules were part of the law.