Spain Offers to Build Battleships for India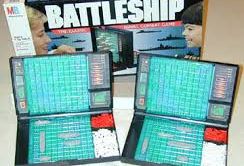 Spain is offering to build ships and submarines for the Indian Navy in India with transfer of technology.
Spain's Ambassador to India, Gustavo de Aristegui, told the Indian press that Spain has had a long tradition of seafaring, leading the way for European countries to the Asia-Pacific and the Americas centuries ago, and that Spain could rightly claim excellence in naval shipbuilding even today.
Hosting a reception on board the visiting Spanish combat supply ship ESPS Cantabria at Goa's Mormugao Port, he pointed out that Spain's state-run Navantia had collaborated with the French DCNS to build 6 Scorpene submarines at Mumbai's Mazagon Dock Ltd.
The Indian Navy, which is expanding with the acquisition of large ships like aircraft carriers, would need supply ships like the Cantabria, which is on a year-long voyage to display its technology and utility.
The double-hulled 19,500-ton Cantabria, designated a combat supply ship, is a well-designed and capable vessel with place for 2 large or 3 medium helicopters, 24x7 sensors and self-defence guns, 8,000 cubic meters of ship fuel, 2,000 cubic metres of jet fuel, 200 tons of fresh water and a range of 6,000 nautical miles. It can simultaneously refuel 3 ships.
Aristegui said that the Indian Navy was planning to build tankers to look after big ships like aircraft carriers and some LPDs (landing platform docks) like INS Jalashwa as also 6 more diesel-electric submarines with AIP (air independent propulsion).
The Spanish submarines, designated S-80, are using an innovative AIP system to charge fuel cells, similar to those in the US space shuttle programme.
Cantabria is a more than a tanker, a modern combat supply ship, and Navantia could cooperate in such vessels as well as the submarines and LPDs, the ambassador said.
Cantabria's commanding officer, Commander Jose Luis Nieto, pointed out that his ship had left La Grana naval port on January 3 for 11 months' deployment with the Royal Australian Navy (RAN) and will return home on December 21, spending 200 days of the period in the water. That itself demonstrates the capability of the ship.
The US Navy, which has the world's largest ships in its aircraft carriers, generally deploys vessels for about 6 months at a time, Nieto observed, pointing out that Cantabria could comfortably sustain a mission of about one year.
Cantabria is totally computerized, and the captain can manage all its operations with one laptop from anywhere on the vessel by hooking onto its 2 main computers on the bridge. Every single door or cranes can be operated in real time, Nieto said, while showing the equipment on board to India Strategic analysts.
In today's fast-paced operational scenario, a supply ship can be a much sophisticated combat support ship, and Spain would be happy to be involved from design to building stage, it was stated.
The ambassador failed to mention the "sinking submarines" controversy that rocked the Spanish Government earlier this year.
Recommended Reading
• Spain wastes 680 Mln on Submarines that Sink